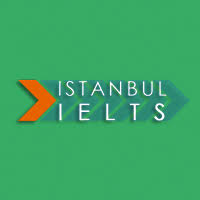 Best IELTS center in Istanbul
May 21, 2023
Introduction:
Dubai is the vibrant cosmopolitan hub of the United Arab Emirates, is a city that welcomes individuals from all corners of the globe. With English being the lingua franca of international communication, mastering the language is crucial for personal and professional growth. For those seeking to prove their English language proficiency, the International English Language Testing System (IELTS) is a globally recognized examination. In this article, we will explore the top 10 IELTS training centers in Dubai which offer comprehensive training to help students excel in the test and achieve their desired scores.
The Top 10 IELTS Training Centers in Dubai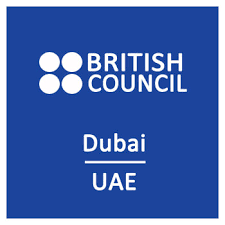 British Council Dubai :
As a globally respected institution in language learning and testing, the British Council Dubai is a premier choice for IELTS preparation. With have highly experienced trainers, state-of-the-art facilities, and an extensive range of study materials, the British Council provides comprehensive training programs tailored to students' needs. And their courses cover all four language skills assessed in the IELTS exam: listening, reading, writing, and speaking. Moreover, the British Council offers flexible study options, including classroom-based or face to face courses, online classes to accommodate diverse learning preferences.
Eton Institute:
Renowned for its language training expertise, Eton Institute is a leading ielts institute in Dubai. Their IELTS preparation courses combine interactive classroom sessions, practice tests, and individual feedback to enhance students' English language skills. Eton Institute offers flexible course schedules, allowing students to choose from intensive or regular study programs. Moreover, their skilled trainers focus on improving specific areas of weakness to maximize students' they are  very potential about their students IELTS scores.
Eduscan Group:
Eduscan Grouzp is a reputed education center in Dubai that specializes in IELTS preparation. Their courses are designed to equip students with the necessary knowledge and strategies to excel in the exam. Eduscan's experienced instructors provide personalized attention to each student, ensuring their individual learning needs are met. The center offers both group like offline and online, have one-to-one session , allowing students to select the format that suits them best. Additionally, Eduscan Group provides extensive practice materials and simulated tests to familiarize students with the IELTS format.
Discover Top 10 IELTS Training Centers in Dubai
Eton Institute
British Council Dubai
Pomegranate Institute
Score Plus - The Princeton Review
Institute of English Language Training (IELTS Dubai)
Excellence Training Centre
IELTS Training UAE
Atlas Educational Institute
Berlitz Language Center
Direct English Dubai
It is always recommended to do your own research, read reviews, and consider factors such as location, class timings, teaching methodology, success rate, and affordability when choosing an IELTS coaching center in Dubai. Additionally, it's a good idea to visit their websites or contact them directly for more information about their programs and services.
Institute of Knowledge and Leadership (IKL): The Institute of Knowledge and Leadership offers a comprehensive IELTS preparation course in Dubai. Their program focuses on enhancing students' language skills through intensive practice in all four IELTS modules. IKL's experienced trainers guide students through various strategies and techniques required to succeed in the exam. The institute emphasizes both accuracy and speed to ensure students are well-prepared to handle the time constraints of the test. IKL's course also includes regular mock tests to monitor progress and identify areas for improvement.
Conclusion:
Dubai, being a global city, offers excellent IELTS preparation courses that cater to diverse learning needs. Mastering the IELTS exam opens doors to a world of opportunities for individuals aspiring to study, work, or migrate to English-speaking countries .The British Council Dubai, Eton Institute, Eduscan Group, and the Institute of Knowledge and Leadership are among the top institutions in Dubai that provide comprehensive training to help students achieve their desired IELTS scores. By enrolling in these courses, individuals can confidently embark on their journey toward English proficiency and achieve success in the IELTS examination.
Top 10 IELTS Coaching Centers in Dhaka