IELTS vs PTE : Which one is easier?
IELTS and PTE both are popular English Testing System all over the world. Many test takes are wondering which one is easier between IELTS and PTE.  Nowadays, having a good command of the English language is essential for anyone who wants to succeed in their academic, professional, or personal life. For those who wish to prove their English proficiency, there are several internationally recognized language proficiency tests available, with IELTS and PTE being two of the most popular ones. In this article, we will compare IELTS vs PTE, highlighting their similarities and differences to help you choose the best option for your needs. Moreover, we will find out which one is easier.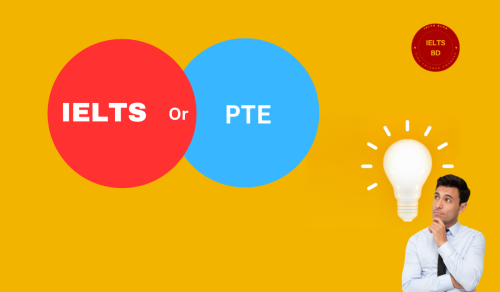 IELTS vs PTE
IELTS (International English Language Testing System) is a popular English proficiency test that has been around since 1989. It is recognized by more than 10,000 organizations in over 140 countries, making it one of the most widely accepted language proficiency tests in the world. The test assesses four skills: reading, writing, speaking, and listening, and is available in two formats - academic and general training.
PTE (Pearson Test of English) is another popular English proficiency test that assesses the same four skills as IELTS. However, it is a newer test and has been gaining popularity in recent years. PTE is also recognized by several universities and colleges worldwide, and is accepted for student visa applications in several countries, including Australia, New Zealand, and the UK.
Now, let's compare IELTS vs PTE based on some key factors:
Test Format and Scoring: IELTS and PTE have similar test formats and scoring systems. Both tests consist of four sections, and the total test duration: PTE 2 hours 15 minutes and IELTS 3 hours 15 minutes. The scoring scale for both tests is from 0 to 9, with 9 being the highest score. However, IELTS has both paper-based format and computer delivered test, while PTE is only computer-based, which some test-takers may prefer.
Which one is easier? Well, there's no conclusive answer for that. However, some opine that PTE's Writing module is less stressful than IELTS. On the other hand, some say that PTE's Reading is difficult than IELTS.
Test Content: Both tests assess the same four language skills - reading, writing, speaking, and listening. However, the content and format of each section may differ slightly. For example, the reading and listening sections in PTE involve multiple-choice questions, while IELTS includes a variety of question types, such as gap-fill, true/false/not given, and short answer questions.
Test Availability and Cost: Both tests are widely available in Bangladesh, and you can book a test date online or through a test center. The cost of the test may vary depending on the location and test center, but generally, PTE is slightly cheaper than IELTS.
Test Result Validity: IELTS scores are valid for up to two years from the test date, while PTE scores are valid for up to two years as well. However, some universities and organizations may have different requirements, so it is always best to check with them beforehand.
In conclusion, both IELTS and PTE are excellent tests for assessing English proficiency, and the choice between them largely depends on your personal preferences and requirements. While IELTS is the more established test and recognized by more organizations worldwide, PTE is a newer test that is rapidly gaining popularity. Ultimately, the best choice for you would depend on your individual needs and preferences.
Ads: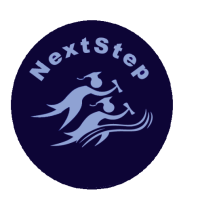 Next Step.  Best PTE Coaching in Dhaka
Best Online IELTS course in Bangladesh
Please Call 09603004411 
or 01946 004411